Corvettes
Yes, there's one of them lying around, too: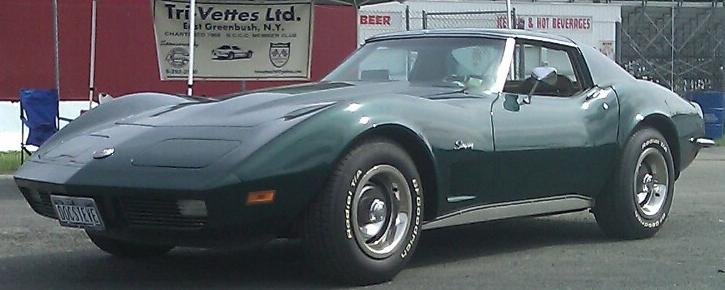 In case you can't tell, it's a '73: cool car.
Ever since I was a kid I've loved these cars. In high school I'd make amazingly detailed drawings of them, and always the early C3s with the bobbed tails (the energy-absorbing bumpers were still a couple of years in the future). It amazes me every time I see this in the garage.
Here are a few more photos, outside and in:
Click these for a larger view:
This is one of my favorite photos, taken the day I bought it: doesn't it look like something out of James Bond, something like a dragon in Jamaica?

Just for the record . . .
Last minute shopping, Christmas Eve day, December 2012
At Shop Rite, Slingerlands

Sightseeing, April 2012
At Thatcher Park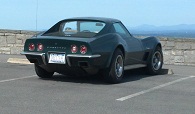 Lebanon Valley GM Day, 2010
Morning set-up: displayed in front of the TriVettes booth.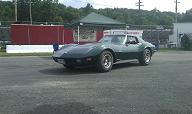 Getting new paint over the winter of 2009-2010!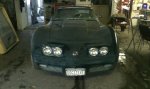 When the paint was stripped there was significant deterioration in the body below the luggage rack, so it did not go back on.
Corvette Links
Sites with year-by-year stats and specs
Corvette History
Corvette Clubs