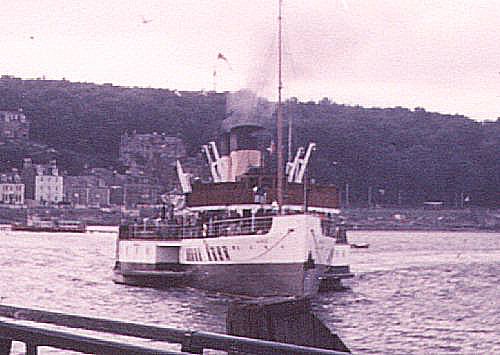 Paddle Steamer Waverley. Built 1947 by A&J Inglis, Portishouse, for the London & North Eastern Railway. 240ft long, and powered by a triple-expansion reciprocating steam engine.
And like all steam-powered craft, a living, breathing creature.
Here she is, coming into Rothesay Pier. Beamy, isn't she.
How would you like to try docking a boat like that, with no prop wash to help you at low speeds.
Easy?. Now try it in the teeth of a West Coast gale, several times a day.
Takes skill.