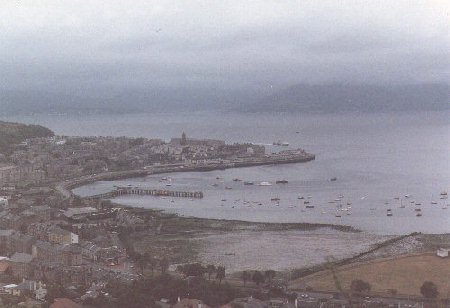 This is Gourock - the hub of the Clyde Steamer system.
In its heyday, Gourock Pier was filled with steamers going to such exotic destinations as Kirn, Dunoon, Inellan, Rothesay, Tigh-na-Bruaich, Tarbert, Largs, Ayr, running excursions to the Holy Loch, or maybe even venturing up the Clyde to Broomielaw in Glasgow.
By the way - Gourock Pier isn't the flimsy wee structure in the foreground - that's just some Admiralty thing. It's most of the shore line of the far side of the bay (Cardwell Bay, if you want to know).