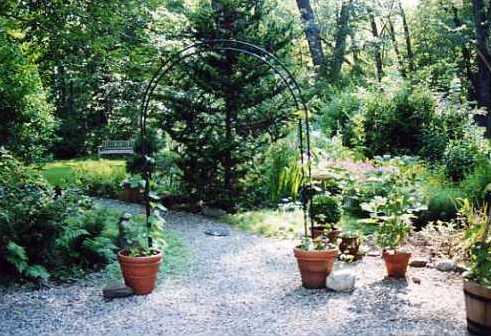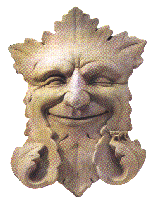 The Arch
The entrance to our garden is rather open, and to give it some focus we installed this rose arch.

Unfortunately roses fare rather badly in our garden - not enough light and a very high water table - so we trained Hyacinth Beans and Morning Glory to grow up the arch.

This picture was taken in early summer. By late summer the whole arch was a mass of dark green leaves and purple blooms which later turned to bright purple seed pods intermingled with the Morning Glory flowers.

Very effective.