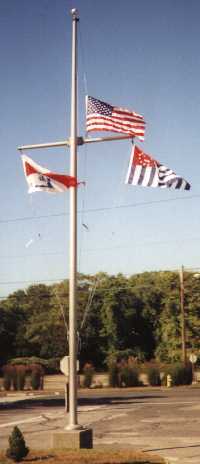 Saturday October 2nd, 2010. Jennings Beach.

Time for the traditional- Penfield Clambake

For the record, this is Penfield's forty first clambake. Believe it or not, out of all those clambakes only two were cancelled. As it happens, last year's Fortieth anniversary was one.
So how about 2010?
Another beautiful day in Paradise.
We tried Jennings Beach in 2007, since Penfield Pavilion was being rebuilt at the time, and decided that we liked it.
As usual, Swansons laid on an excellent meal - it was an outstanding day - great food and excellent company. Everyone had a great time.
Many thanks to Rita Waterman, Bob Myers and the rest of the Clambake Committee who, yet again, have 'done us proud'.
Rita took nearly all the pictures, except the ones with Bob and herself. Excellent job.

While you are waiting for the photographs to load, you may wish to pass the time by reading A Poem by The Great McGonagall As it happens, some of these pictures have been posted on Doug Urquhart's facebook entry. If anyone is interested, we could probably create a page for Penfield.